VELOCITY®
CONCRETE SCREWS
SHOP OUR CONCRETE HARDWARE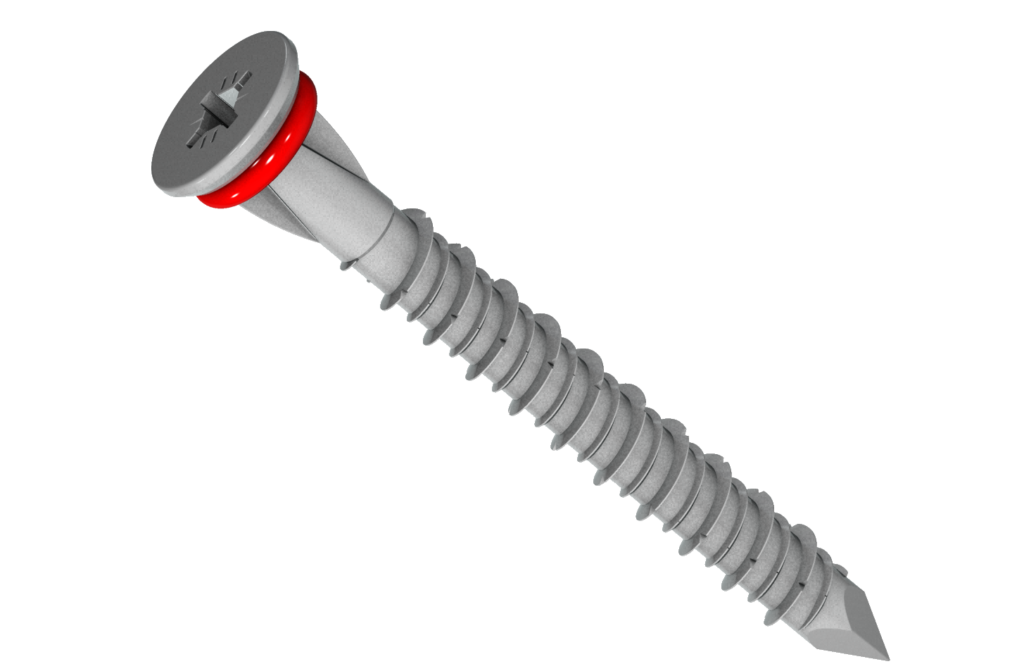 Hi-Low threads offer fast driving and strong plank bonding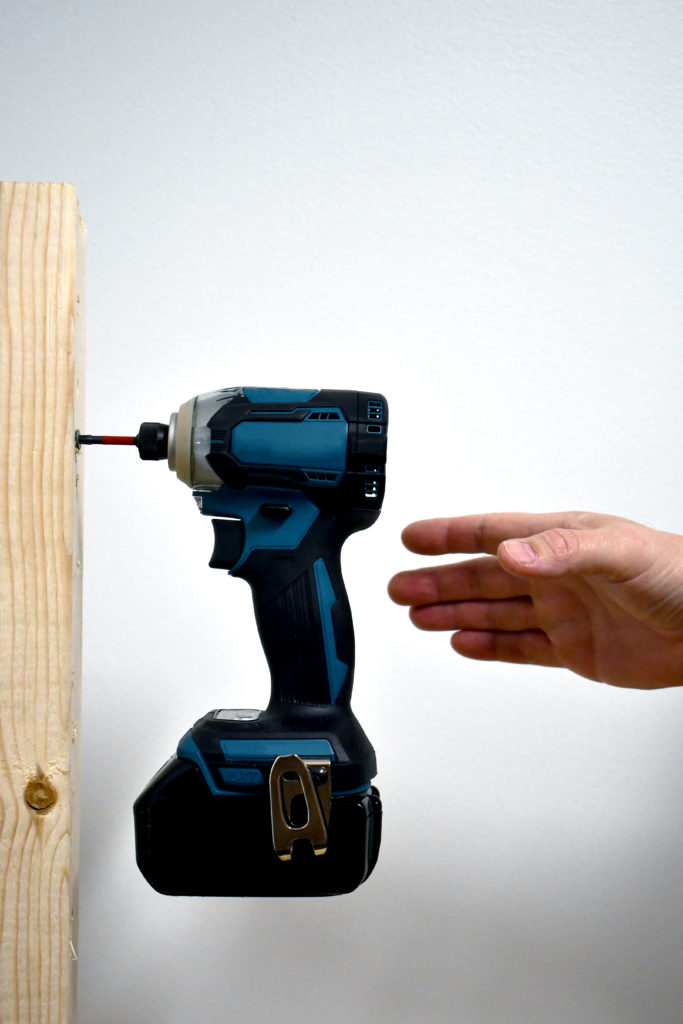 For One-Handed Anti-Wobble Installation
Stick-Tight® is a patented drive system featuring Phillips Square-Driv®. Stick-Tight allows for 1-handed anti-wobble installation. No longer do you need two hands and an elbow to install screws on a vertical surface.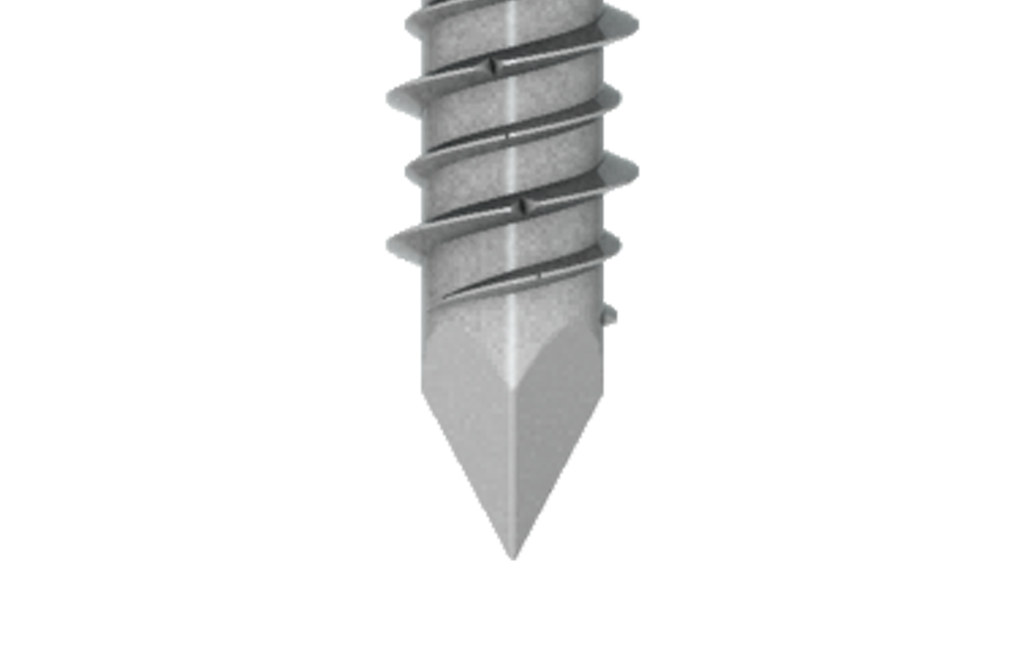 The diamond tip ensures the screw will drive smoothly into the pre-drilled hole.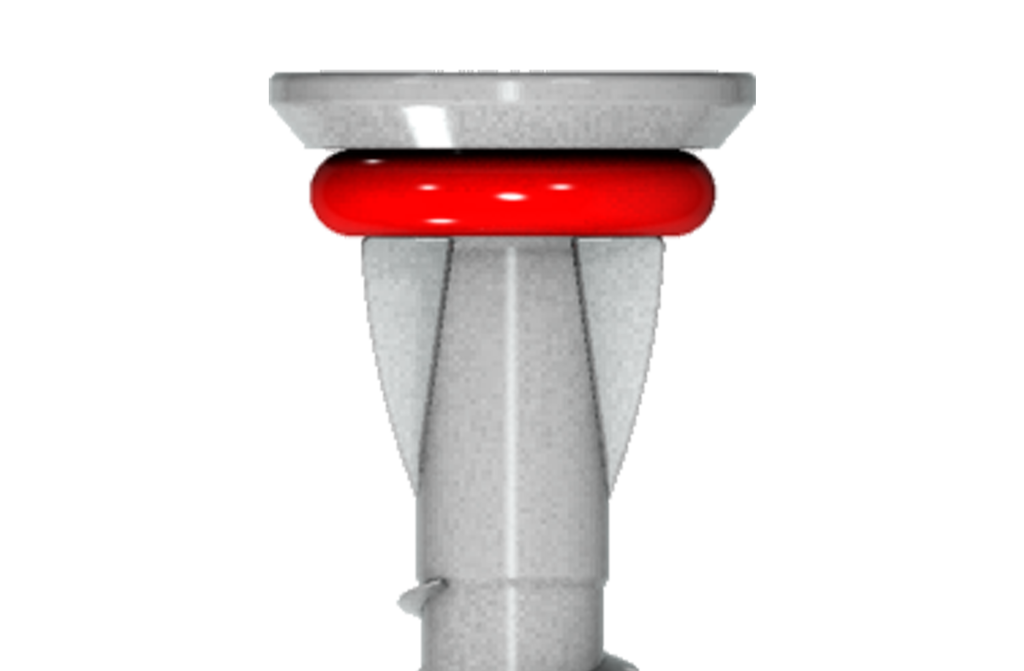 The underhead Angel Wings™ helps clear debris so that the silicon gasket can have a water-tight fit.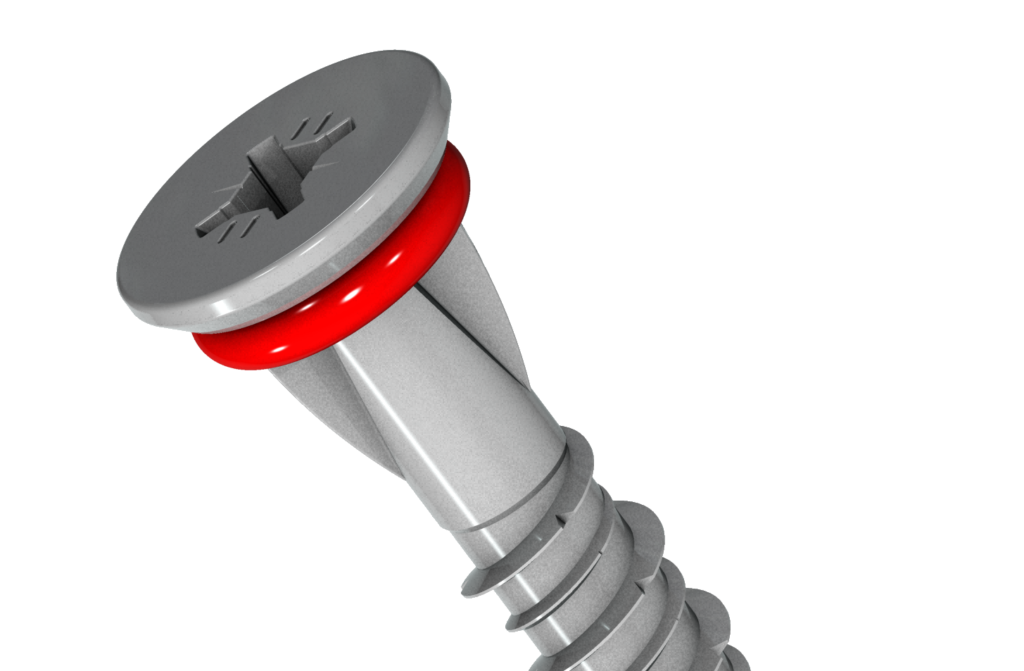 UNDER HEAD SILICON GASKET
The under-head silicon gasket ensures a water-tight fit.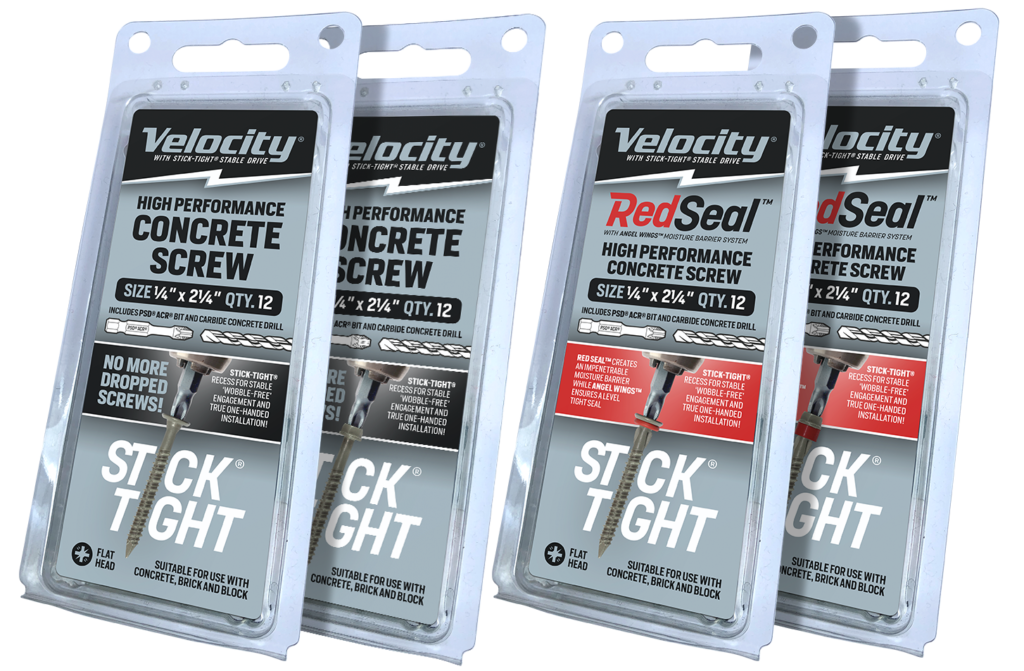 Each kit contains 12 screws, a drill bit, and a patented driver bit.
Always Delivering Quality Products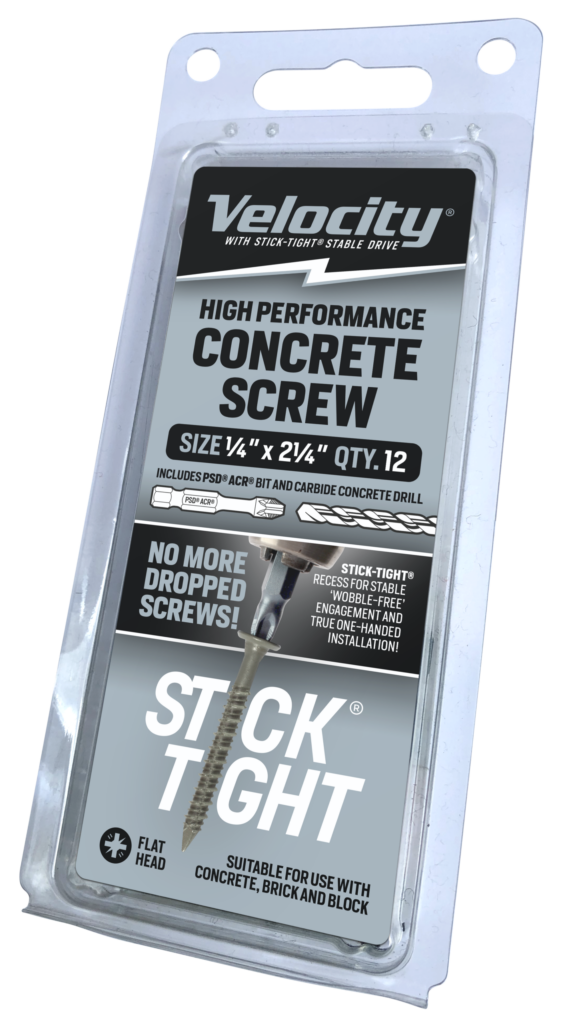 FLAT HEAD
#1/4 x 2-1/4″
12 COUNT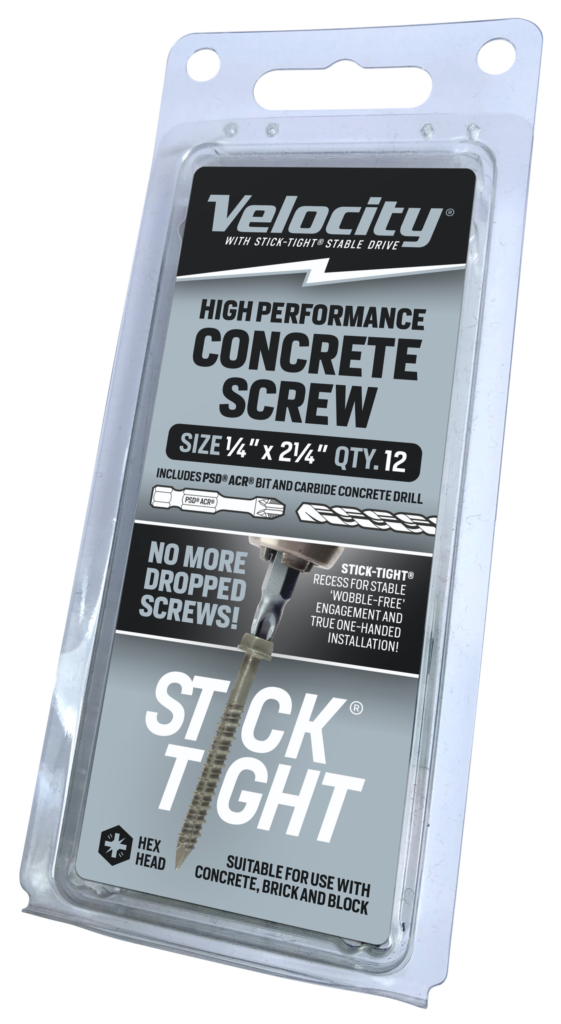 HEX HEAD
#1/4 x 2-1/4″
12 COUNT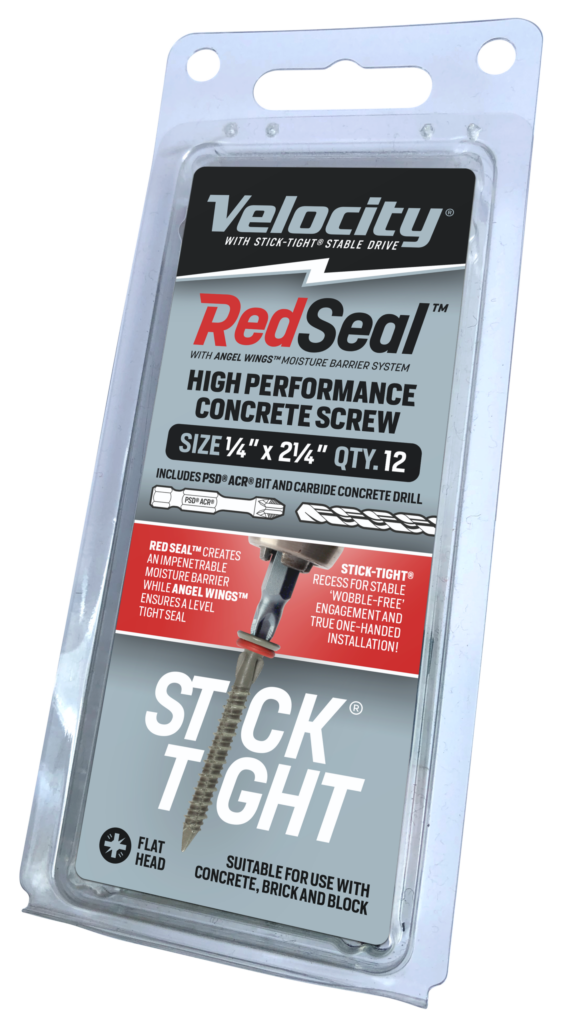 FLAT HEAD
#1/4 x 2-1/4″
12 COUNT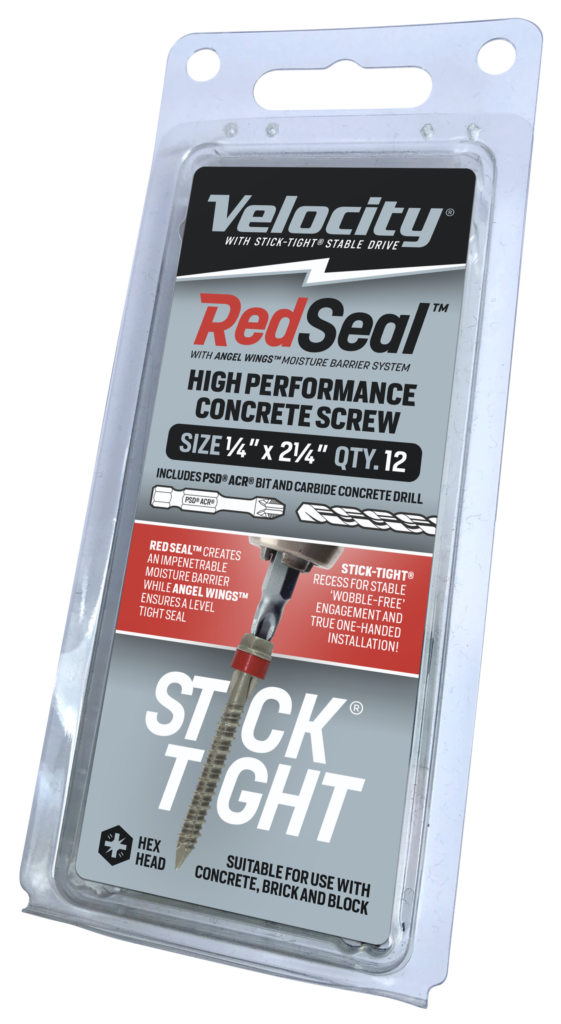 HEX HEAD
#1/4 x 2-1/4″

12 COUNT